iamaslashaddict.livejournal.com
Title: Ashes to Ashes
Artist:

iamaslashaddict
Author:

wolfspirit07
Fandom: Riddick Movies
Characters/Pairings: Riddick/Johns
Rating/Category: Fanart: PG || Fic: NC17/Slash
Warnings: None
Summary:
Johns has a secret few people know- he's a phoenix. The last person in this verse he wanted to find out would have been Riddick, though he isn't prepared for Riddick's reaction. He's completely enthralled with Johns and his wings.
Teaser: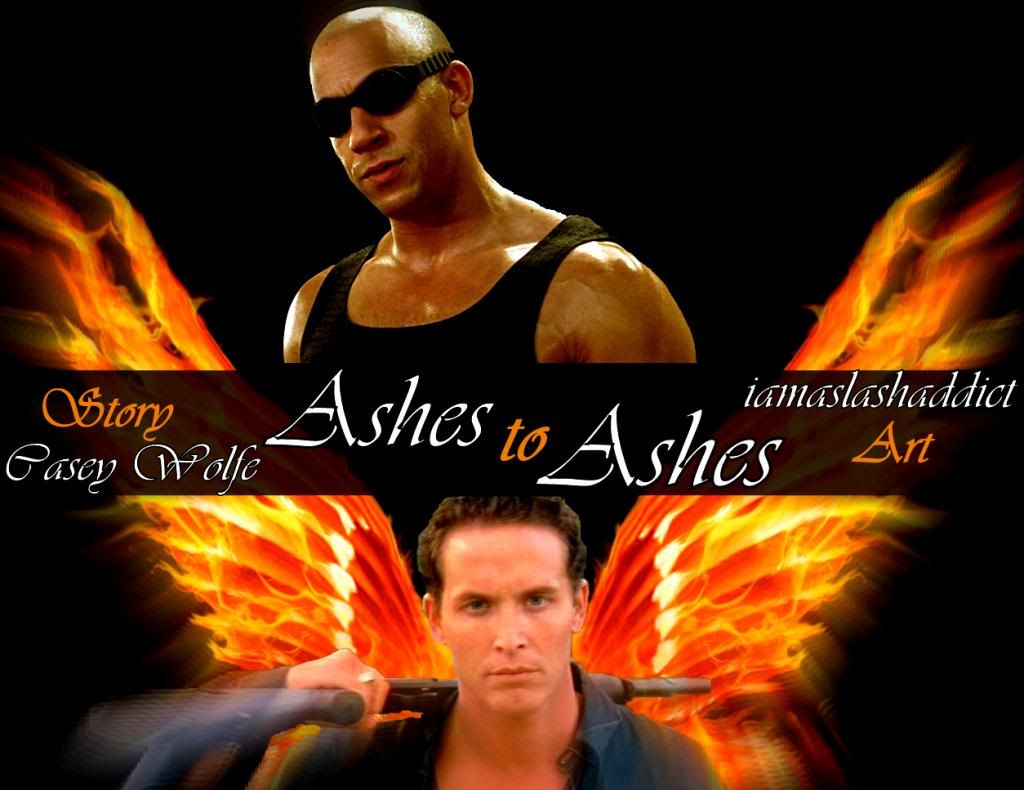 Link to art master post:
AO3