errant-evermore.livejournal.com
Title:
The Book of Hours
Artist:

errant_evermore
Author:

karrenia_rune
Fandom:
Egyptian Mythology
Characters/Pairings:
Ensemble
Rating/Category:
PG/Gen
Warnings
None
Summary:
A retelling of the Harem Conspiracy set in the 11th century BC during the reign of Ramses the Third and mostly from the perspective of Inspector Errem whose investigation into the case becomes even more dangerous and complicated when the gods begin to take sides.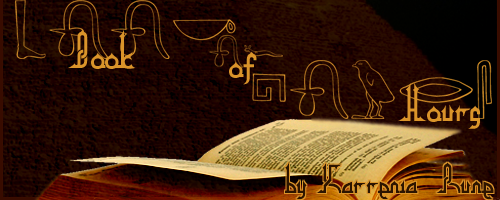 Link to art master post:
found on LJ
here!
Link to fic master post:
found on AO3
here!